FBO & Ground Handler Newsfeed
With construction work on Accra-Kotoka International's new Terminal 3 flagship project moving into top gear some operators at the airport have had to change location to facilitate this major development.
The airport expansion supports the country's ambition to upgrade its vital infrastructure by modernising and transforming the airport into a gateway for West Africa and as a regional aviation hub. It is also expected to contribute to the country's economy by facilitating market connectivity and by reducing the cost of doing business.
One of the effected companies is Mainstream Aviation. They are now well into the process of relocating to a purpose built facility which will house their Dispatch, Permit & OCC offices as well as aircraft charter and management teams.

CEO Captain Ladi Odulaja comments, "Accra is ideally situated in West Africa to become the region's airline hub. The airport can also expect to see a continued growth in business aviation traffic over the next 5 to 10 years as the county's' economy grows and it is for this that we at Mainstream Aviation are investing and concentrating our efforts.

"With this in mind we have been looking at upgrading our staff training to an internationally recognised certificated level, improving our customer support services & our competitiveness.

Captain Ladi Odulaja
"I invited business aviation ground support specialist, Global FBO Consult, to review all aspects of our operation and as a result I believe Mainstream Aviation is now a more efficient and customer centric operation ready to deliver our clients a world class service"
PRESS RELEASE
Dungannon, NI, 23 September 2017                
McIvor Aviation – GSE Specialist                      
UK based GSE suppliers McIvor Aviation have reported excellent sales for both Q1 & Q2 for 2017 with the business aviation sector preforming extremely well.
CEO George McIvor attributes the great results for the family owned business to "delivering quality products at competitive prices, on time, backed up by our onsite training & customer after sales support programs".
Over the last six months we have shipped GSE to Afghanistan, Dominican Republic, Germany, Maldives, Malta, Sudan, New Zealand & many other locations.
"To make delivery easy for our, no matter where you are in the world, we can provide and organise a full bundle to cover packaging and loading of aircraft ground support equipment, insurance cover, customs clearance, shipping documents and air freight."
"We have delivered everything from corporate jet tow bars, light tugs, toilet carts & GPUs to de-icing rigs, aircraft steps, belt loaders, cargo loaders, fuel trucks & fire tenders" adds George.



Inquiries: Email: George@GeorgeMcIvor.co.uk or Tel: +44 777 411 2007
Press Release: London - Stansted/EGSS:

WMS Facilities are offering professional interior, exterior and specialist corporate aircraft valeting services using only EOM approved products, based out of London - Stansted, but we can provide service at airports within 50 mile radius of EGSS. And we are now a 10% discount on your first valet with us! We valet your aircraft in a hangar of your choice, to ensure the services provided are carried out in an optimal environment. On your next visit to Stansted airport, please do not hesitate to contact me with your landing date and time so I may organise everything for you within our aviation hub.
Abbie Wade, WMS Aviation Valeting Co-ordinator. www.WMSFacilities.co.uk Tel.: +441 279 887 111


Signature Flight Announces New Program to Assist Commemorative Air Force
Signature Flight Support (Signature) issued a statement at EAA AirVenture in Oshkosh, WI whereby Signature will provide preferred pricing on fuel and services at all FBO locations to the Commemorative Air Force (CAF), the world's largest flying museum comprised of over 165 historic warbirds.

Volunteer pilots and aircrews can relax and refresh during tech stops as they travel the country performing and exhibiting at airshows. Some of the pricing and services include a nationwide avgas fuel program, ground support and assistance with AOG and MRO services as needed via its Signature TECHNICAir division.

Pilots and crews will be able to participate in Signature TailWins, Signature's pilot rewards program.  Under the BLUESky program all Signature TailWins members earn 10 times points for avgas fuel purchases.  Points can then be redeemed for cash equivalent gift cards or virtual Visa cards.

"We are pleased to offer this program to the Commemorative Air Force to help them further their mission of the preservation of historical aviation equipment and the military legacies of the brave individuals who flew these aircraft. In addition, we continue to enthusiastically support all avgas pilots and the general aviation sector. Signature is the largest provider of avgas in the United States, the availability of fuel and access to trained ground support for piston-powered aircraft.  Signature offers its BLUESky program to all avgas pilots whereby pilots earn 10 points per gallon of avgas purchased.  Also Signature's Weekend TakeOff program provides for a fifty cent discount on posted retail avgas prices", noted Maria A. Sastre, President and Chief Operating Officer for Signature Flight Support.

"Operating the World's largest flying museum, especially touring cross-country most of the year is expensive, but vital to perform our mission. The CAF is grateful for the generous support that Signature is providing our organization and looks forward to visiting many of their FBOs while on tour," said David Oliver, CAF Vice President of Operations. 
EAN Aviation becomes first West African IS-BAH Stage 1 registered company
EAN Aviation, the Lagos-based business aviation services company, has become the first West African IS-BAH Stage 1 registered Fixed Based Operator, and only the second organization to earn the status in all of Africa. The IS-BAH Stage 1 certificate was finally awarded by IBAC on March 31, 2017. The certification is the culmination of a nearly three-year process which began in 2014 when EAN embarked on a mission to harmonize its operating and safety practices with the International Civil Aviation Organization (ICAO) SMS framework, the International Standards for Business Aircraft Handling Standards, industry standards and recommended best practices.
Aviation Bloom
is delighted to announce that Aviapartner Executive is opening its new FBO in the Balearic Islands at Ibiza (IBZ/LEIB) in June!


Aviation Bloom CEO Thomas Kränzlein, Aviapartner Director Europe of Premium Services, Caroline De Caigny & the Amsterdam FBO Manager, Martijn Minnema, dannounced the new facilities listing on the Aviation Bloom Ground Handling booking platform at EBACE last week.

During the first 20 days of the facilities operation every operator booking handling via Aviation Bloom will receive a 20% discount off the Basic Handling Fee !

www.aviationbloom.com
Jetex Flight Support marks another milestone in its growth history, with the announcement of a successful tender to provide FBO services at Ciampino–G. B. Pastine International Airport (CIA/LIRA) in Rome, Italy. Set to open in the second half of 2017, the Ciampino FBO will herald Jetex's entry to the Italian market and further expand the company's European network, which encompasses locations including but not limited to France, Ireland, Spain and Ukraine.
"Opening an FBO in Rome represents an important strategic step in expanding our presence in Europe," said Jetex CEO & President Adel Mardini. "The city's central geographical location, together with its importance as the country's political and financial capital, makes it the ideal location to establish our first FBO in Italy."
As Rome's main hub for general aviation (GA), Ciampino Airport consistently ranks on the list of top 10 busiest GA airports in Europe. Ciampino saw an average daily departure rate of 21.1 GA flights in 2016, reflecting its position at the heart of Italian business aviation.
"With a rich heritage of over 100 years of operation and close proximity to Rome's city center, Ciampino remains an important and strategic asset to the Italian airport system," said Mardini. "Providing FBO services at Ciampino allows Jetex to bring our world-class flight and ground handling services to a wider market."
DUBAI, UAE. May 16, 2017 – Jetex Flight Support marks its first venture into Spain with ground handling stations in three new locations: Barcelona-El Prat Airport (BCM/LEBL), Adolfo Suárez Madrid-Barajas Airport (MAD/LEMD), and Málaga-Costa del Sol Airport (AGP/LEMG). The new Spanish facilities further expand Jetex's European network, which covers France, Ireland, Italy, and Ukraine, amongst others.

 "Spain is an important player in the European business aviation community, as indicated by a 6.4% year-over-year growth in flight departures," said Jetex CEO & President, Adel Mardini. "With the Spanish economy forecasted to grow strongly over the next few years and tourism on the rise, Jetex is positioning itself to provide the highest level of service at these key airports as private jet traffic increases in the country." 
 
.
After more than two year of consultation with business aviation stakeholders we have launched Aviation Bloom, a new online platform designed to connect flight planners, crews, owners and operators with FBOs, Business Aviation Ground Handlers (BAHA), Airports, In-Flight Caters, Chauffeur companies & other services.

Aviation Bloom is a Free-to-Use Service
Aviation Bloom is accessible via any office PC or laptop and our App is available to download for Android and iOS from the App Store.
Flight operators can book handling services directly from the platform.
Listing is free for FBOs, Business Aviation Handling Agents and airports. To ensure your operation is listed & up to date go to
www.AviationBloom.com
If you are not there yet, if you want to update a listing or to advertise with your logo, just click the UPDATE button and send us an email with your comments to our Operations Control Center in Munich.
AviationBloom is proud to offer our
registered users
discounted rates for ground handling with Aviapartner Executive at all their locations!

To meet the Aviation Bloom team at EBACE please send an email to info@aviationbloom.com
FBO RIGA new crew area. This outstanding and perfectly equipped facility is now available at FBO RIGA.
Press release

  -

Moscow, 3 May 2017
From 1 May, Sky Atlas introduces a brand-new price list for ground handling and passenger services in Russia, based on the all-inclusive fixed-price package principle.
In Russia, when business aircraft owners and operators receive their bills for ground handling, they are often confronted with a long list of operations that they didn't order or budget for. It often comes an unpleasant surprise and leads to disputes.
Sky Atlas, the provider of ground handling and flight support in Russia, has introduced a brand-new price list to the Russian business aviation market.
From 1 May 2017, all clients who are arriving at or departing from Moscow Sheremetyevo International Airport can make the process easier by using the new Sky Atlas price list. The list is based on the package principle, where handling services are calculated and a fixed price is quoted. This allows the client to work out their expenses accurately before the flight.
Nicolas Winkel, Sky Atlas CEO, says: 'We have launched a tool that is mutually beneficial for us and for our clients. For example, a super-middle jet, say, Challenger 605 – its handling will cost only
€
1600, that's all. And if the plane is permanently based here in Sheremetyevo, the price will be even less. The price includes an optimal
set of FBO services
, everything that is essential to make a flight, but it's no problem to book extras, like refuelling or cleaning a jet. So, the bill will include just two or three items, instead of dozens like it used to.
The price list is divided into three levels: Gold is the basic one; Frequent Flyer is dedicated to regular customers; and Premium is for clients who have long-term contracts for apron or hangar aircraft storage. For the first two months, all Gold clients will be granted with Frequent Flyer level discounts.
Download the new Sky Atlas price list here: https://www.skyatlas.biz/upload/%D0%A0ackage_price_SVO_Moscow.pdf
Sky Atlas
was established in October 2015 in Moscow. Our main mission is to provide all business aviation related services – from flight support to turn key solutions – in charter flights arrangements and aircraft acquisition.
Sky Atlas is the preferred provider of FBO-related services at Sheremetyevo and Pulkovo International airports. Today, Sky Atlas possesses a network of representatives at 140 airports in Russia and CIS
02 MAY: Hawthorne Global Aviation Services, announced the acquisition of JetSun Aviation Centre, at Sioux Gateway Airport (KSUX).

FBO has more than 100,000 square feet of hangar space, a Part 145 Repair Station, extensive avionics capabilities, a large reception area, conference room, pilot's lounge & flight planning.  In addition to FBO services, Sioux City will offer full maintenance and avionics services.
"The Sioux City FBO is a key addition to our growing FBO network, now with six FBOs located across the East Coast, Midwest and South," said Bryon Burbage, president and CEO of Hawthorne Global Aviation Services.  "We pride ourselves on providing the highest level of service & our new Sioux City FBO will continue to deliver on this promise to our FBO customers."
Premier Jet Center appointed as an Authorized Cirrus Service Center at Flying Cloud Airport (KFCM) in Minneapolis.
"The designation from Cirrus expands our service offerings and gives the local and regionally-based owners and operators access to quality authorized services," says Jim Sweeney, President of Premier Jet Center. "We are thrilled to be selected by Cirrus for this opportunity and look forward to many years of success, growth and collaboration between our companies." adds Sweeney.
To commemorate our new designation, we will be hosting an open house at Premier Jet Center on June 9th, featuring a 2017 SR22T G6. 
Manny Aviation Services at Toluca International/MMTO, Mexico City, has become the first FBO in Mexico to achieve certification under the International Business Aviation Council's (IBAC) International Standard for Business Aircraft Handling (IS-BAH).


Attention Trip Support Service Providers, Aviation Departments, Flight Crew & Operators !

An important message from our OCC at
Belfast International Airport/EGAA/BFS
Please book Ground Support Early!


Dubai Duty Free Irish Open
Portstewart Golf Club, Northern Ireland, 6-9 July 2017


This event will attract considerable business aviation traffic to the area.
Global Trek Aviation at Belfast Int. is the nearest (nearer than City/EGAC) full service FBO facility to the event & we offer:
Two BizAv dedicated Jet A-1 fuel trucks & full range of GSE (not 3rd party)
NATA Safety 1st certified ramp crew

Excellent VVIP facility with secure chauffeur parking area

The only off terminal VIP parking ramp on the airfield, directly in front of our VIP facility.

CIQ attend our FBO to process VIP PAX.

Escorted departing VIP transportation directly to aircraft steps.

Very competitively priced Handling/Parking
     Belfast International Airport, Northern Ireland, EGAA/BFS
Just 11.5 NM north-west of Belfast City, is the ideally located airport for this world class event. It is CAT IIIB and operates 24H with no curfew restrictions. Multiple runways (9100' +) ensure no congestion slot restrictions and short taxi times.
NEWSFEED: FBO Acquisitions, Mergers, Networks & Partnerships update:
Smyrna Air Center, Nashville, Tennessee, KMQY Receives New Owner and Name: Hollingshead Aviation :
As Jeff Hollingshead settles in to his new role as president of the FBO previously known as Smyrna Air Center, the FBO ramps up changes to settle for nothing less than excellence, starting with its new name: Hollingshead Aviation.
"When I took over the FBO, I immediately recognized its value as an alternative to congested city traffic and its potential to provide premier services to GA traffic in the greater Nashville area," said Hollingshead. "As Hollingshead Aviation, we're raising the bar of our services, from ground handling to customer needs and everywhere in between."
Located at Smyrna Airport, Hollingshead Aviation lands guests approximately 30 minutes from Nashville's downtown with quick access to a major highway. This serves guests with a convenient location to fly in for exceptional services without the hassle of big-city congested airspace.
The FBO boasts red carpet customer service, ensuring every aspect of its customers' trips are executed flawlessly. Hollingshead Aviation's modern, state-of-the-art amenities and personalized rampside services are designed to offer guests total comfort and convenience. Flight crews enjoy no landing fees, a dedicated pilot lounge complete with wide-screen smart TVs, over-sized recliners, showers, and an on-site golf course.
In addition, the operation provides specialized aircraft maintenance as a Part-145 Repair Station. Each technician is factory-trained and A&P certified through the FAA. Services include:  inspections, metal repair and fabrication, aircraft weighing, troubleshooting, A/C service, STC installations and conversions, Pratt & Whitney hot section inspections (PT6 Large), GE Walter 601's and H80 inspections and repairs, aircraft pressurization and testing, factory-trained Lycoming & Continental mechanics, and aircraft detailing services.
FBO Acquisitions, Mergers, Networks & Partnerships update:

ExecuJet has acquired an FBO at Kingsford-Smith Int. Airport, Sydney, Australia to complement its existing maintenance, flight operations & administrations facility. The FBO is located at Sydney's Kingsford-Smith Airport, 12km from the city center, with a dedicated VIP lounge, passenger amenities & CIQ processing facilities.
Part of the Luxaviation Group, ExecuJet now has an international network of 25 FBOs. Facilities are located across Africa, the Asia-Pacific, the Caribbean, Europe, Latin America and the Middle East.
UK & Ireland based FBO group Weston Aviation completed work on the expansion of its business aviation center at Humberside HUY/EGNJ in the north of England. The work has doubled the size of the existing space, which now offers separate crew & passenger lounges, a kitchen area, quiet zones & crew work stations. In 2011, Weston Aviation became the first FBO facility at Humberside, which serves the area around the city of Hull.
"This further investment & commitment to Humberside Airport is in line with our expectations & growth plans for our FBO & we are delighted to be able to offer to our crews & passengers this significantly expanded & improved facility that will see us into our next phase of growth & expansion at Humberside Airport," said Weston Aviation CEO and founder Nick Weston.
The Weston group also operates three other FBOs in the UK, at Durham Tees Valley, Doncaster Sheffield & Cornwall Newquay Airports, as well as a facility in Ireland at Cork/EICK.

Last Gulfstream G150 tech stops at
Global Trek Aviation, Belfast International Airport/EGAA
enroute to Texas Completions Center
The last production Gulfstream G150, serial number 326, still in basic primer, made a night stop with Global Trek Aviation FBO at Belfast International Airport this week enroute from the manufacturing plant in Tel Aviv to the Gulfstream Completions Center at Love Field, Dallas, Texas. 
"Both the G150 and the larger G280 have been regular tech stop visitors with GTA our Operations team here are sorry to say goodbye to the popular mid-size business jet transits. However, they plan to be on hand for further visits of the ever successful and sleek super mid size G280" said Gordon Bingham, GTA General Manager.
Developed as an improved version of the highly successful G100 corporate jet with wider and longer cabin and uprated engines the G150 was the first business jet to be certified by the FAA for Stage 4, the industry's most stringent noise standards.
Airframe #326 is expected to be delivered to the customer mid 2017 following interior fitting out, exterior painting and final flight trials.
Pilot in command for the delivery flight Captain Tal Avital, a G150 test pilot, said "The G150 is a joy to fly, is always reliable and offers a great passenger experience."
Gulfstream Aerospace, a General Dynamics company,  actually use two G150 themselves as part of their Field & Airborne Support Teams (FAST), dedicated to ensuring a swift, well coordinated response to aircraft on ground (AOG) situations.
Global Trek Aviation and Belfast International Airport are proving to be an excellent combination for aircraft transiting the North Atlantic as it offers the perfect geographical location on the eastern seaboard, very competitive fuel pricing, professional service (all staff are trained to NATA Safety 1st standard) and a great choice of quality hotels and amenities.

World Fuel Services has expanded its branded fuel network across Canada with the addition of 34 new locations that were formerly served by ExxonMobil and/or Imperial Oil, it announced today at the 2017 NBAA Schedulers & Dispatchers Conference (SDC). "It is our great privilege to have the opportunity to serve these FBOs with our solutions, earn their trust & further establish the World Fuel Services Network in more areas of Canada," said Steve Drzymalla, the fuel provider's senior vice president of general aviation. "Our experienced team has already begun tailoring our solutions to meet each location's specific needs."

As part of the network, the new locations—including the Sky Service FBO chain's four bases, Executive Aviation Fuels three FBOs and Lockhart Aviation Services two facilities—will have access to World's comprehensive business and general aviation FBO solutions such as training, equipment and marketing support. The network includes locations under the World Fuel Services, Ascent and Phillips 66 Aviation fuel brands, along with the Air Elite Diamond Service brand. Participants can offer to flight departments World Fuel Services contract fuel, with an extra bonus for operators who use their Avcard to earn FlyBuys Rewards points with every purchase

07FEB; Avfuel: Effective January 31, 2017, Castle & Cooke Aviation's three FBOs in Van Nuys, California (KVNY); Honolulu, Hawaii (PHNL); and Everett, Washington (KPAE) became new significant locations in the Avfuel Network of 650+ branded FBOs. 
"Our goal for 2017 is to grow and strengthen the Avfuel Network—that means not just increasing the number of locations, but adding quality locations. And nothing says quality like the reputation Castle & Cooke Aviation has earned these past 35 plus years," said Mark Haynes, vice president of sales for Avfuel. "We're proud to align ourselves with such an upstanding operation that values safety and service above all else." 
Gary Jet Center at Gary-Chicago International Airport, has started building a new corporate flight center. Measuring 8,000ft², the terminal will offer more than double the space of the existing building, with multiple pilots' lounges, a business center, conference room and kitchen facilities. The old location will be retained for tenant offices and the expansion of Gary Jet Center's aircraft maintenance offering. Completion due to in summer 2017.

Wil Davis, chairman and CEO, Gary Jet Center, said, "This corporate flight center is the crowning piece in Gary Jet Center's goal of providing the finest flight experience in the Chicago aviation market.

Safety is the cornerstone of our business, and that is why all of our line staff are NATA Safety 1st trained and certified.
Avfuel Corporation announced Rider Jet Center, the sole FBO at Hagerstown Regional Airport-Richard A Henson Field,
has joined its Network  branded FBOs.
"We continuously strive to strengthen and enhance our Network with meaningful locations for our pilots," said Joel Hirst, vice president of sales for Avfuel. "Rider Jet Center is a perfect location to add substantial value to our customers looking for Avfuel's services in the eastern part of the U.S. They run an upstanding operation with which Avfuel is proud to align itself."
Rider Jet Center is a full-service FBO in Western Maryland, offering aviation services to every aircraft, pilot and passenger that lands on its ramp. Owned by David and Ben Rider, the father/son duo established the FBO on the basic principle of the Golden Rule: treat guests as they would like to be treated when flying into an FBO. 

FBO Facility to Expand by 100% as
More US Trans-Atlantic Corporate & Ferry Flights
Fuel Stopping at Belfast International
VIP Terminal Extension at Belfast International Airport Granted
February 5th 2017, Belfast International Airport/EGAA, Northern Ireland
Barely 18 months after opening their full service FBO at Belfast International Airport, Global Trek Aviation has been granted permission by the airport to extend their FBO facility building by 100%! This follows ever increasing US corporate aviation & ferry flight use of the existing facility.
Back in mid 2015 GTA may have been a new start up but with a team of highly experienced industry professionals who had worked for such companies as Landmark Aviation, Ocean Sky and RSS across the UK it quickly became a success!
At Belfast International they built a brand new facility which included a very spacious VIP lounge, crew centre, showers and Operations Control Centre next to the GA Ramp. The facility boasts excellent privacy with its own secure entrance and car park well away from the commercial terminal.
On the ramp an impressive GSE display includes two Jet A-1 trucks (43,000 Litre and 17,000 Litre), three diesel tugs, three Houchin 690-C GPU, 2 wide bodied air stairs, Lav truck, potable water truck, as well as their VIP ground transportation fleet.
Global Trek MD David McColm
comments "Our facility has been getting busier by the month and we have taken the decision to plan for future growth at an early stage. Doubling the floor space will allow us to provide even greater comfort for our clients, put in additional amenities and expand our Operations Control Centre to keep up with customer demand"
Brian Carlin, Belfast International Airports Director of Commercial Development
in welcoming the expansion plans said "Global Trek has shown the depth of their industry experience and commitment by hitting the ground running, delivering a first class experience to their clients and investing in infrastructure, GSE and personnel training from the very start"
Going to NBAA SDC ?  Meet the Global Trek Aviation FBO team, Booth 1928. General Manager Gordon Bingham & Flight Supervisor Philip Armstrong will be there to tell you why GTA FBO is the very best Tech Stop choice on the North Atlantic. With a NATA Safety 1st trained team & our two Jet A-1 trucks always next to the GA ramp offering excellent fuel prices, all the GSE you could wish for, 24H operations & no night curfews, Global Trek Aviation FBO at Belfast/EGAA/BFS is standing by for you!
Hawker Pacific has acquired the Adagold FBO locations in Cairns and Brisbane, Australia, bringing its total to eight FBOs.
At Brisbane Airport, which is anticipating the opening of a new runway in 2020, the company will operate from both its existing FBO facility and from the newly acquired location in on the GA ramp. The addition of the Cairns location improves the company's capacity to capture the increasing amount of aircraft traffic in Queensland.
"With the recent announcements of improvement in the mining industry in Queensland, there is an expected lift in the fly-in, fly-out sector," said Graham Owen, the company's vice president of Australian FBOs. "Hawker Pacific is focused on ensuring we continue to meet growing demand in this segment of the market and further cement our position as the leading FBO in the region."
Phillips 66 have announced the addition of five FBOs to the network.


Devils Lake Aero Service (KDVL), located in Devils Lake, N.D.

Lawton Aviation Services (KLAW), located in Lawton, Okla.

Storm Flying Service (KEBS), located in Webster City, Iowa

Brookneal Airport, (K04V), located in Brookneal, Va.

Winamac Pulaski County BOAC (KRWN), located in Winamac, Ind.
Addison, TX / January 30, 2017
The Business Aviation Group announced that its bid was recently accepted for the redevelopment of 16+ acres at Addison Airport, a northern Dallas suburb. Having completed a preliminary agreement with the Town of Addison, the BA Group is now ready to move forward and identify qualified candidates who possess the expertise, financial strength, and experience necessary to execute a long-term commitment to this first-class facility.
The BA Group's new development will be in the southeast quadrant of Addison Airport (KADS), adjacent to the notable Addison Circle Park. The desirable location is conveniently accessible to the downtown district and is planned to be developed in two phases. Phase I will consist of 11-acres and is designed to include 56,000-sq. ft. of corporate aircraft hangar space with complimentary office space. A well-appointed 22,500-sq. ft. two-story FBO terminal building will be the focal point of the development and will serve as the operational center of the campus. To handle today's ultra-long range, large cabin business jets, a 5+ acre ramp has been incorporated that will ensure safe and efficient aircraft ramp movements. As initially conceptualized, the FBO terminal also includes a roof-top observation deck and restaurant. An exciting feature of the development will be a free standing indoor auto-spa with lifts and valet car service for discerning clients.
Phase II of the development will nearly double capacity with 62,500-sq. ft. of additional corporate aircraft storage and office space to accommodate expanding corporate flight departments in the growing Dallas area. "Our vision is to design, develop, and construct a world-class, state-of-the-art business aviation campus that will incorporate the desired goals for the Town of Addison and Addison Airport," commented Iver Retrum, co-founder, and partner of BA Group. "This will be a welcome addition to Addison Airport, and it represents the largest development program ever initiated at the airport. There is a need to support the continuing growth of the large business jet market within the region. This FBO will accommodate the market with its spacious terminal, hangars, and ramp! It will reflect the area's warm hospitality, deep commitment to the community, and provide five-star service for its clients alike," added Retrum.
Odyssey Aviation Bahamas announced today that it will partner with two FBOs in the United States at Detroit's Willow Run Airport (KYIP) and Orlando's Kissimmee Gateway Airport (KISM) owned by the Quantem FBO Group, LLC, an FBO acquisition and aviation consulting company. Both U.S. FBOs will operate under the Odyssey Aviation brand forming an international relationship and network of seven FBOs in total.


The decision to partner was a familiar one for Steven Kelly, CEO of Odyssey Aviation Bahamas, and Ken Allison, CEO of Quantem FBO Group, LLC and the new Odyssey Aviation United States. The two business owners created the Odyssey Aviation brand and partnership together in 2008 fresh out of each of their decade long affiliations with Million Air. At the time, Ken owned seven FBOs in the U.S. and Steven, as a shareholder, operated the Nassau, Bahamas location. They shared a vision to create an organization with a business model designed to partner with the customer while focusing on service excellence and safety. Odyssey Aviation's tagline "Your Flight Service Partner", emphasizes this ideal.
 
In 2011, Ken sold the seven U.S. locations but quickly realized that he did not want to retire. With Quantem's acquisition of two new FBOs in 2016 and the goal for continued growth, the Odyssey Aviation partnership was revitalized.
 
"I am looking forward to once again serving the general aviation community with our two FBOs. And I am excited about the future. My Quantem team and I plan to quickly expand the Odyssey Aviation U.S. network as opportunities present themselves," said Ken.
 
"I am proud of how well my Bahamas team has developed the Odyssey brand over the last six years and brought global recognition to our name. Joining forces again with the U.S. FBOs reinforces a strong network and will leverage the skills and fortes of both our companies," said Steven.
About Odyssey Aviation:
Odyssey Aviation Bahamas is the most trusted provider of aviation services in The Bahamas. Odyssey Aviation has three full service Rubis branded FBOs at Nassau's Lynden Pindling International Airport (MYNN), Exuma International Airport (MYEF) and San Salvador International Airport (MYSM) in addition to two ground handling stations at Governors Harbour Airport (MYEM) and Rock Sound Airport (MYER). Odyssey Aviation is the only service provider in the Bahamas where all representatives are trained and certified at Odyssey Aviation Nassau, Headquarters. Odyssey Aviation Nassau and Odyssey Aviation Exuma are both a part of the Paragon Aviation Group which is an exclusive membership of independent FBOs that provide an elite experience to general aviation travelers. Odyssey Aviation Nassau is consistently recognized among the top aviation service companies in the Caribbean.
 
Odyssey Aviation United States has two full service FBOs at Detroit's Willow Run Airport (KYIP) and Orlando's Kissimmee Gateway Airport (KISM). Both airports offer general aviation services, hangar accommodations, customs and immigration and World Fuel branded fuel. Odyssey Aviation Kissimmee has aircraft maintenance. Odyssey Aviation Detroit will join the Paragon Aviation Group in February 2017. For more information, visit www.odysseyaviation.com.
Houston, TX – January 30, 2017 –Paragon Aviation Group is proud to announce Ross Aviation (KLGB) at Long Beach Airport (Daugherty Field) is now an elite member of the Paragon Network. Ross Aviation's state of the art, 24-hour facility at Long Beach Airport (Daugherty Field) has everything you need including a luxurious pilot lounge, private VIP lounge, showers, and more! Their full-service concierge is available to assist you with reserving rental cars, booking a hotel room, finding the best local restaurants, and anything else you may need while in the Long Beach, CA area.

"My team and I are very excited to be a part of the Paragon Network," stated Greg McQueary, General Manager of Ross Aviation at LGB. "Ross Aviation is committed to uniting exceptional customer service and uncompromising safety standards, which is the core of all Paragon Network FBO members. We look forward to working with such an amazing group of independent FBOs."

The Paragon Network is a distinguished membership of independent FBO's that provide an elite experience to general aviation travelers around the world. Paragon Aviation Group performs a comprehensive audit of the facility and services offered to ensure the quality of the member base before any FBO joins The Paragon Network. Each member FBO must comply with a set of strategically developed core standards to remain in the group. Paragon Aviation Group facilitates The Paragon Network.
Paragon Aviation Group is a family business comprised of Mike Delk, Megan Barnes and Molly LeBlanc. With their combined industry experience of over 75 years they have introduced an exciting new industry platform for premier aviation service providers.
The Orange County, California, board of supervisors has awarded

ACI

Jet one of two FBO leaseholds at Santa Ana's John Wayne Airport/KSNA, giving the company a fourth location in the state.

ACI

Jet, which provides charter, management, maintenance & ground handling services, is taking over the east side

FBO

 & west side hangars at the airport from Signature Flight Support, which had run the facilities for at least the past two decades.

The board of supervisors voted to switch amid complaints by some tenants about fuel pricing. Supervisor Shawn Nelson noted that he had received complaints that both SFS and Atlantic Aviation, the other

FBO

on the airport, had nearly matched each other on pricing that was above market rates.

During the meeting some attendees urged a switch in

FBO

s, saying pricing was as much as 20% above market rates. Other businesses at the airport urged caution, worried that a switch could affect their existing agreements & operations. Both

FBO

s had lowered prices after complaints were brought to light.

Atlantic Aviation

CEO

Louis Pepper and Julie Broderick, the area director for SFS, based at K

SNA

, told the board that their goals are the same as the county's. Broderick added she would work to address concerns.
Jet Aviation has acquired the Ross Aviation FBO at Washington Dulles International Airport, marking the company's 9th location in the Americas. The move comes just six months after Ross Aviation aquired the former Landmark Aviation facility at Dulles from Signature Flight Support, which per the U.S. Department of Justice had to divest six FBOs as part of Signature's absorption of Landmark.
Jet Aviation has broken ground on a new expansion project at its Seletar Aerospace Park/WSSL/XSP in Singapore. The new build will include 41,441 sq ft/3,850 sq m of hangar space and an additional 4,100 sq ft/380 sq m of shop facilities. This third hangar at the combined MRO & FBO facility will be capable of simultaneously accommodating a pair of bizliners or up to five Gulfstream G550s!
The new structure being built by Airport Support Industries will be adjacent to the current Jet Aviation facility, which, once the new hangar is complete, will offer a total of 125,400 sq ft/11,650 sq m of hangar space. The General Dynamics subsidiary last added to its hangar capacity at the location in 2014
Kent International Airport/Manston/EGMH.
Another UK regional airport under threat of total/final closure to redevelopment plans.
Manston's runway is 2,752m, long enough and wide enough to accommodate any commercial aircraft type. There is a full parallel taxiway, with all air and ground paths uncongested.
There are no slot or gate restrictions, and on-stand passenger aircraft parking available for 3 x 737-800 (Code C) aircraft or 2 x 747-400 (Code F) aircraft. Further remote stands and aprons are also available. Fees and charges were highly competitive.
Manston was regularly used for flight testing and crew training (e.g. British Airway's A380 and the 787 Dreamliner) as well as 'touch and go'  landing sequences. Training rates are highly competitive and space for crew rest and flight planning are available at Manston's world class training facilities.
Manston has seen regular use for aid shipments to other countries in times of disaster.
One of the few airports in the UK to hold a license for the dismantling and recycling of aircraft. The area surrounding the airport is home to a developing cluster of aviation-related businesses. There are significant areas of land around the airport identified for development within Manston Airport's masterplan – which can offer direct air-side access if required.

 
FlightServ, the new independent FBO at Trenton Mercer/KTTN will open its doors on January 1, 2017. 



Founded by a team from sister company, Aviation Charters, FlightServ personnel uniquely understand the needs and desires of flight crews and their passengers. Their years of experience traveling around the country—from the perspective of both the pilot and the scheduler, has given the team insight into what makes for an exceptional FBO experience. 

"It's our ability to empathize with our guests that drives our quality of service," said Paul Weiss, FlightServ president. "We understand what it takes to plan and execute a perfect trip for both the flight crew and their passengers. We want all our guests, no matter what aircraft they're flying, where they came from, or who's sitting in the cabin, to discover the power of yes. We believe every request can be accommodated and are ready to deliver a completely personalized experience." 

With its convenient location in the state's capital, FlightServ helps guests land closer to prominent business and the esteemed Princeton University without the congestion of Newark or Philadelphia. 

The new Avfuel branded FBO will provide a variety of quality services and amenities for its guests, including fueling for Jet A and Avgas, Avfuel Contract Fuel, AVTRIP, ground power units, free WiFi, a crew lounge, dining area, access to daily news, and complete concierge services for ground transportation, catering, hotel accommodations and more. 

ABOUT FLIGHTSERV
Located at Trenton Mercer Airport in Trenton, N.J., FlightServ brings a refreshingly independent flair to the KTTN field. Founded by members of its sister company, Aviation Charters—including father/daughter duo Paul Weiss, president, and Kate Weiss, charter department manager—the team at FlightServ has acquired a unique understanding of their customers' needs. Situated on the southeast side of the field, FlightServ offers easy access to both of the airport's runways: Runway 6/24 (6006 feet) and Runway 16/34 (4800 feet). 
With an expansion plan for Africa and the Middle East ready to go into top gear, African Open Sky  
CEO  Mr. Max O. Cisse
, are poised for even greater success in 2017, hot on the heels of a very busy 2016!  Our reputation for 'going the extra mile' has set African Open Sky apart as the leading Trip Support Company in Africa. 
AOS is the largest flight support company in Africa, offering services to governmental, commercial, corporate and private operators. Their operations cover passenger and cargo ground-handling services, which covers transportation, hotel accommodation, catering, refueling, maintenance, aircraft security, flight planning and other activities from their more than 50 offices and operations across the continent. They are licensed operators in every country they reside in, and so have direct relationships with the authorities there and do not use third-party agencies. This simplifies operations and significantly reduces costs. Their approach of being locally certified has revolutionized the market and has made them fully accountable – legally and otherwise – to the local authorities and as such enabled them to expand at a phenomenal rate. While other African flight support operators saw a 30% growth in traffic last year, AOS was at 45%.
CEO Mr. Max O. CISSE was awarded "Aviation CEO of the year – Africa"  by The European Global Banking & Finance Awards 2016, & for "Recognized Leader In African Aviation Sector" by Business World Wide Awards 2016 for his exemplary leadership and innovative approach to simplifying international travel. His business model has been to establishing direct links with all Civil Aviation Authorities (CAA) in Africa. Having accepted direct responsibility and control of all their operations for their clients, local authorities have come to rely on their hands-on approach and some have given them exclusive contractual rights. Mr. Max O. CISSE believes this has been the reason for their success. As such AOS is able to procure permits within a short period of time, even in countries with complex regulatory policies. They are not seen as an Ivorian company, but as a local brand with an international presence.
Another primary reason for the company's success is the ability to provide the basic and crucial necessities at 'unbeatable' prices. Fuel supply has been one of their major services from their inception and so they ensure they have the lowest prices available. This is particularly important given rampant fuel supply problems in many countries, most notably in Nigeria – oil producing and non-oil producing alike. Lack of affordable and consistent fuel supply has been one of the reasons why local travel remains so expensive in Africa, significantly higher than in Europe, where low-cost airlines thrive. But with AOS's strong local connections, they are able to reduce some of those costs.
Due to AOS excellent breakthrough services across the African continent lead the company winning several European and global awards in 2016 including the Business Worldwide Corporate Excellence Awards 2016 for the " Best Flight Support Services Company of the year - Africa " and The European Awards for the " Private Aviation Company of the year - Africa".
The Federal Aviation Administration on Tuesday ordered the owners (City of Santa Monica) of Santa Monica Municipal/KSMO to halt the evictions of 2 aviation companies at the airport until the agency can finish an investigation into the city's effort to force a shut down of the facility.
FAA officials issued an interim cease-and-desist order to stop the eviction of Atlantic Aviation and American Flyers, two major providers of FBO services, including fuel, flight instruction, hangars and amenities for charter operators.
The move to evict the companies is part of the city's strategy to force out aviation tenants, reduce movements and shut down the oldest operating airport (and birthplace of the Douglas DC-3) in Los Angeles County by July 2018.
If the evictions go forward, the city plans to replace Atlantic and American Flyers with its own municipal aviation company and sell bio-fuel for jets and unleaded gas for propeller planes to reduce aircraft emissions. Federal law allows governments that operate airports to provide services themselves instead of relying on private companies.
The city sent the first notices to evict in mid-September and filed lawsuits against both tenants in November to regain possession of the property.
"While we are disappointed but not surprised that the FAA has decided to issue this interim order on the pending evictions of Atlantic and American Flyer, we remain committed to replacing private fixed-based operations with public services," Mayor Tony Vasquez said.
The cease-and-desist order states that Santa Monica's "unremitting effort" to remove critical aeronautical services and its "hostility" to the sale of leaded fuel still needed by many aircraft is "a clear contravention of law."

Signature Flight Support's newest FBO location at Panama City - Tocumen International Airport/MPTO/PTY is officially open. The company now has 200+  locations worldwide, has been expanding throughout Latin America and the Caribbean over the course of the year. Its licensing arm, Signature Select, added Central Charter de Columbia at El Dorado International Airport in Bogota, Colombia, to its network during 2016, with a facility in Trinidad also nearing completion.
Argos VIP Private Handling, the largest FBO group in Italy, is looking to build a network of FBOs beyond its native Italy. The Rome-Ciampino based group recently opened its first operation outside the country, at Lugano/LSZA, Switzerland & plans on further expansion across Europe, specially in France.
 
Commercial Director Barbara Ciolli, says that Argos VIP had targeted the UK as an region of interest  for its FBO expansion , but put this decision went on hold following the countrys'  vote to leave the EU last June.
Jetex officially opened its new FBO within the Dubai World Central VIP Terminal on Tuesday last.
In April, Jetex handled the first private flight to depart from the terminal, an Embraer Legacy.
 
Gama Aviation unveiled plans at MEBAA 2016 for a major business aviation facility at Sharjah International Airport. The development,  to open in mid 2018, will offer an alternative to congested Dubai International Airport/DXB and closer access to the center of Dubai than Dubai World Central/DWC.
The UK based groups' architectural drawings show a purpose-built complex that will offer space for commercial tenants, as well as passengers and crew of its own aircraft management and charter operations. Billed as the first integrated facility of its type at Sharjah, the new location will consist of a large hangar (with an option for a second) and 215,000 sq ft / 20,000 sq m of ramp parking space.
Over the past 12 months Gama, which also provides maintenance services has seen a 12% increase in the volume of traffic it handles at its existing Sharjah operation. It attributes the gain to slot restrictions at DXB and to Sharjah's proximity to Dubai's financial district.
Second annual awards honor outstanding global partners
December 6, Dubai – Leading global ITP solutions provider,UAS International Trip Support announced the 2016 winners of the UAS Ground Handler and Fuel Supplier of the Year Awards at MEBAA Show 2016 in Al Maktoum International Airport, Dubai. Launched in 2015, the awards celebrate and reward UAS' top-performing industry partners in every continental area it serves.
The UAS Ground Handler and Fuel Supplier of the Year Awards are an important method of both honoring outstanding partners and reassuring UAS' international client base of heads of state, VVIPs, Fortune Global 500 companies, and business jet operators, of the company's stringent quality assurance processes throughout its supply chain. The awards selection is based on client satisfaction reports instigated by UAS Procurement department. UAS follows a strict selection process when choosing vendors based on an evaluation by all stakeholders involved, including client feedback and internal assessment of quality and service levels.
UAS Ground Handlers of the Year 2016 recipients:
JetHandling Ecuador in America
BidAir Sevices (Pty) Ltd in Africa
Pacific Airport Services in Asia
Harrods Aviation Ltd. in Europe, Russia, and CIS
DC Aviation Al Futtaim LLC in the Middle East
UAS Fuel Suppliers of the Year 2016 recipients:
Sol Aviation Services Limited in America
PUMA Energy (Aviation) S.A. in Africa
Q8 Aviation in Europe, Russia, and CIS
Hindustan Petroleum Corporation Limited in Asia
Shell Aviation in the Middle East
"At UAS, we're motivated by achieving client satisfaction by exceeding expectations. We're acutely aware that a chain is only as strong as its weakest link which is why we hand-pick only the most outstanding international network of vendors and fuel suppliers to work us," said Mr. Mohammed Husary, UAS Co-Owner / Founder and Executive President. "We're delighted to recognize great performances through the UAS Ground Handler and Fuel Supplier of the Year Awards," he added.
TAC Air, with 14 FBO locations across the USA, has becaom the first FBO chain to be issued with IS-BAH safety and ground handling accreditation from the International Business Aviation Council (IBAC). IS-BAH is a set of global industry's best practices for business aviation ground handlers. 
"The International Business Aviation Council congratulates the entire TAC Air team in demonstrating such a strong commitment to building and maintaining a culture based on safety management and risk mitigation," said Terry Yeomans, IS-BAH Program Director for the IBAC.
IS-BAH accreditation involves a complete audit of an FBO's safety management systems, emergency procedures, organizational structure, administrative elements, security procedures, training protocols, and operating procedure.
"We'd rather be better than lucky," says Christian Sasfai, TAC Air VP and COO.  "As we continue to grow our network, it becomes increasingly important to formalize our process for continuous improvement and build upon the safety culture already in place."  Sasfai adds, "We continue to make investments in building a strong customer service experience and one aspect of that is our commitment to a higher level of safety and risk management."
Certificates of registration are issued by IBAC to FBOs that have successfully demonstrated conformity to the industry's best practice standards through completion of a three-stage external audit by an IBAC accredited auditor.
APP Jet Center, which operates a network of FBOs across North America, has announced that its new $5m facility at Hayward Executive Airport in the San Francisco Bay Area, is on track for opening in December. This is a major expansion of APP's existing operations, designed to better serve its growing client base.
The new 3,000ft² FBO building will include a pilot lounge, snooze rooms, shower facilities, concierge facilities, wi-fi and private meeting rooms. Design of the project has been handled by Niche Interiors, with a brief to aesthetically reflect the style of Silicon Valley.
A new 30,000ft² hangar has also been created, with 28ft tall doors, which will increase APP's capacity at Hayward to 86,000ft². This includes an existing 12,000ft² hangar that has been fully renovated.
Chris Hambleton, vice president of APP Properties, said, "This is a bold achievement for APP. We are increasing our aircraft storage and client services while developing the most distinguished facility at Hayward Executive Airport. We have planned on this for many years and are very excited for our clients to share our enjoyment of this upscale, modern property."
Tom Panico, general manager of APP Jet Center Hayward, added, "It's an honor to offer this top-notch facility to our loyal clients and to our growing list of new clients as well." 
HOUSTON, TX -- (October 30, 2016) - Universal Aviation, the worldwide ground support division of Universal Weather and Aviation, Inc., announced the continued expansion of its global network with the opening of Universal Aviation Dominican Republic at La Romana International Airport (MDLR).
Based at the MDLR Executive Aviation Terminal, Universal Aviation Dominican Republic is the network's 18th location in Latin America and the Caribbean and its 65th location worldwide.
"We remain committed to expanding our Universal Aviation network at high-risk, high-stress destinations where our customers operate their business aircraft to most," said Greg Evans, Chairman, Universal. "By opening Universal Aviation Dominican Republic, we can better ensure the success of our customers' critical missions on the ground through pro-active trip management, versus relying solely on third-parties."
Universal Aviation Dominican Republic is open now and actively coordinating ground handling operations at MDLR, including managing arrangements and facilitating any changes or last-minute requests.
"The Dominican Republic has a fast growing economy and is an increasingly popular destination for general aviation for both business and tourism, with a strong base of regional traffic in the Caribbean," said Adolfo Aragon, Senior Vice President, Latin America and Caribbean, Universal. "We have an outstanding local team at MDLR, with many years of experience in the country, allowing us to facilitate difficult last-minute requests seamlessly."


Press Release 8 October 2016
AviationBloom is exited to announce that our business aviation support platform, in development over the last three years, is available via the APP Store, Android & iOS version.
Aviation Bloom is a business aviation support tool. Our system provides flight departments with a tool that allows the client to book multiple FBOs, fuel, HOTAC, ground transportation and VIP catering through vetted vendors.
CEO Thomas Kränzlein says "We are the next generation aviation information provider and travel support service. I invite all trip planners, from flight departments to flight crew to visit our Bordeaux airport page www.aviationbloom.com/airport_info/LFBD to see for themselves how our system can work for them."
 
Thomas Kränzlein is a corporate pilot himself,has flown several aircraft types, mostly across Europe and Africa and he has seen the need for an integrated system the flight crews, planners and OCCs can trust in.
The Sterling Group, a private equity firm based in Houston, Texas, announced the creation of a new FBO network and the acquisition of Destin Jet. The acquisition of Destin Jet, an FBO located at the Destin Executive Airport in Destin/KDTS, Florida, is the first location in the new network.
Sterling has assembled a strong and experienced team to build the new network. Greg Elliott, a Partner at The Sterling Group, has been involved in building several FBO networks in the past fifteen years, including roles as Chairman of Encore and Trajen, and Board member of Landmark Aviation.  Chad Farischon and Tyson Goetz, former members of both the Trajen and Landmark Aviation management teams, will lead and manage the network, executing a buy-and-build strategy.  Chad and Tyson have purchased and integrated over 50 FBOs over the course of their careers.
"Sterling is thrilled to partner with a talented team in Chad and Tyson," said Greg Elliott. "Having worked together at both Trajen and Landmark, we knew that they were the right leaders to build a premiere network." 
"Sterling shares our vision to build a national leader in aviation services," said Tyson Goetz. "Given their past experience in the industry and their track record of partnering with entrepreneurs to grow businesses through acquisitions, Sterling was the ideal partner for us."
Destin Jet, the sole service provider on the Destin Executive Airport field, serves resort destinations in the Florida panhandle area and the Emerald Coast.  Destin Jet's facilities are world-class, featuring modern terminals with a wide range of passenger and crew amenities. 
"We are looking forward to working with the airport and becoming an active member in the community," stated Chad Farischon. "Destin is the perfect first location for our network given the best-in-class customer service and facilities, all built out under the superb leadership of Jay Odom. We look forward to building on this successful model across the country."
Sterling and management are actively seeking acquisitions in North America

Volo Aviation has been awarded a contract to serve as the FBO at the Ogdensburg International Airport.

A  press release from the Ogdensburg Bridge and Port Authority, states Volo Aviation, based in Stratford, Connecticut, is expected initially to be responsible for ramp operations at the Ogdensburg.


Volo Aviation Senior VP, Brian Ciambra, said the company, which helps manage FBOs at airports in Georgia, Pennsylvania, Florida, North Carolina and New York, has extensive experience in the market sector.


"We are confident that we can grow the business at OGS while at the same time enhancing the customer experience," Mr. Ciambra said.


The airport is in the final stages of a US$26M expansion project that included lengthening the runway, renovating the passenger terminal and adding a 425 space parking lot.

Avflight has expanded its FBO network to 16 locations with its latest acquisition of JPS Aviation, the lone service provider at Louisiana's Monroe Regional Airport/KMLU, Louisiana, USA. 
Its facility features a 6,000 sq ft two story terminal with pilots' lounge, snooze room, shower facilities, outdoor balcony, 10 seat conference room & onsite car rental. The location also offers 150,000 sq ft of hangar space capable of storing super-midsize jets> Avflight is in the process of having the facility's Part 145 maintenance and avionics certificate transferred.
"Joining Avflight is a grand opportunity for our FBO and the airport," said John Mullen, the FBO's general manager. 'We've always delivered a high standard of service, but the level of support and branding recognition Avflight provides will help us thrive in an evolving market for years to come."

FBO Files Part 16 complaint against the City of Santa Monica, Calif.
Atlantic Aviation asks FAA to compel the city to renegotiate its lease in good faith
In the continuing battle over Santa Monica Airport (KSMO) Atlantic Aviation, an FBO based on the aerodrome, has filing a Part 16 complaint with the FAA.
In its complaint, Atlantic Aviation says the city has not acted in good faith in negotiating a new, long-term lease with the FBO because of its long held intention to close the airport.
In the complaint, Atlantic Aviation, which has operated at KSMO since 2007, describes itself as the only full service FBO at the airport. It employs 30 people and provides services to based and visiting general and business aircraft operators, servicing an average of 36 aircraft per day. Atlantic leases 33 hangars from the city, which it subleases to aircraft owners and others, as well as office space,
some of which are also subleased. According to the document submitted to the FAA, a policy adopted by the City Council in March that would nearly double its rent to $40,000 per month, and was in effect for only 30 days. The complaint with the FAA documents the long history of the city's attempts to close the airport and what Atlantic Aviation describes as the lack of good faith effort on the part of the city in negotiating with the FBO and other  tenants.
The complaint requests that the FAA take any and all actions that are necessary and appropriate to ensure that the City is in compliance with its obligations as sponsor of SMO. Specifically, Complainant requests that the FAA issue an order directing the city to
(1) immediately reenter the written Holdover Agreement it previously negotiated with the Complainant
(2) negotiate in good faith with the Complainant toward a long-term lease renewal (a minimum of 3 years) at competitive market rates, and without restrictions intended to eliminate or reduce aviation usage of the airport
(3) to maintain the full range of FBO services at the Airport with no limitation or restrictions that will have the effect, intended or otherwise, of limiting air traffic at
The FBO has asked that the FAA expedite its request, as the city's new FBO policy directs the City Manager to serve Atlantic Aviation with an eviction notice on September 15, 2016 or soon thereafter, and the city would take over the business as a proprietary operation by December 31, 2016. "If the city is permitted to do either, Complainant will be irreparably harmed," the company says in the document.
Aeroflight Services Kenya
is the leading flight support company in the region, based out of Nairobi, Kenya & routinely involved in obtaining flight clearances for all types of flights (Corporate, Commercial, Charter, Private, Medevac, VIP…etc.) in Kenya & across the entire African continent. The scope of our expanded services now covers the following services:

✈Obtaining Over flight & Landing Permits in Kenya, Africa and beyond
✈Diplomatic Clearances
✈Charter Arrangements
✈Representation before Aviation & Airport Authorities
✈Ground handling & supervision
✈Local Safari Arrangements
✈Cargo handling
✈HOTAC
✈Fuel uplift arrangements
Email our
OCC
at :
ops@aeroflightservices.com
www.aeroflightservices.com/
Press Release
23 August 2016
EAN Aviation becomes first African Safety 1st Qualified Location to appear on NATA Global FBO map.
EAN Aviation, the Lagos-based business aviation services company has become the first Safety 1st Qualified African location, to be listed on the US National Air Transportation Association's, (NATA), Global FBO Map. Whilst the programme certifies individuals, not locations or companies, it established the Safety 1st Qualified location platform to recognise FBOs that consistently maintain their employee's training status.
EAN currently has a total of 17 active students registered on the NATA training programmes. Leading by example CEO, Segun Demuren, has joined four of his colleagues in following a customer service module, whilst other employees are enrolled in Professional Line Service Training (PLST), and Health and Safety courses. EAN has been investing in NATA training since launch, and was initially recognized by NATA when the Safety 1st Qualification was awarded to thirteen of the operations team in 2013. A minimum of eight internal audits, and four external audits, are undertaken each year to verify that the safety and service levels are maintained.
The addition of EAN to NATA's Global FBO map demonstrates the company's ongoing commitment to putting safety first using the best practices and industry standards. NATA's map was launched in April as part of a wider campaign to educate aircraft operators about the benefits of utilizing FBOs, and ground handlers, that are Safety 1st Qualified and/or IS-BAH registered.
For EAN the map listing gives credit to its continued focus on providing the highest levels of service to the industry. It also supports business development as it makes the FBO an attractive place to work, and inspires a culture of safety and security. Customers can also be confident that their aircraft, luggage, catering, and paperwork is being handled by internationally trained and qualified FBO personnel.
"I am extremely proud of my team and the way they have maintained their safety levels since the start. To be internationally recognised by one of the best associations in the world of general aviation means a lot to the company, our customers and the African business aviation community," said Demuren.
EAN has also applied for IS-BAH status and hopes to become the second African location to appear on NATA's Global FBO map with this certification. It already has all the necessary procedures, training and ongoing IS-BAH standards in place, and anticipates receiving certification with in the next six months.

Photo Caption: EAN Aviation's operations team proud to be the first African Safety 1st Qualified location on NATA's global FBO map.
Established in 1982, General Aviation Services FBO, Lonestar Executive Airport (CXO), Texas, USA switched hands to new owners Herd Air Group, this summer. With the transition the new owner plans to keep much of the FBO's legacy intact, including its name, its focus on superb service, its passion for aviation and its branding relationship with Avfuel, offering Avfuel Contract Fuel and AVTRIP Points.
"I was impressed by the spirit of the operation," said Chad Herdrich, owner. "I'm excited to join together with the passionate team here at General Aviation Services FBO. They value what's important: safety, service and a love for aviation."

Guests to General Aviation Services FBO enjoy a professional yet comfortable atmosphere full of flying enthusiasts and lively conversation. With the best maintenance crew in the Houston area, customers are assured their aircraft are in the most competent, safe hands. In addition, General Aviation Services FBO is offering no ramp fees and provides state-of-the-art trucks, a pilot conference room, pilot lounge and cinema, kitchen, free WiFi, rental and courtesy cars, available conference room and office space, and overnight hangar space. Situated between taxi ways B and C, General Aviation Services FBO is in prime position for the airport's best quick turns.

18AUG2016 Avfuel Corporation
Moroccan Aviation Service have announced that they have signed an agreement with World Fuel Services to set up fuel uplifts at its stations across Morocco where they provide representation, supervision & ground support services, including Agadir, Casablanca, Dakhla, Errachidia, Essaouira, Fes, Laayoune, Marrakesh, Nador, Ouarzazate, Oujda, Rabat, Tanger & Tan Tan.

Managing Director,
Mohamed Outamrarht
says that "We are delighted to be working with WFS, a global leader in aviation fuel supply & we can now ensure the very best price & quality control for Jet A-1 across our network together with a smooth & efficient service for our clients"
Global FBO Consult 16AUG2016
Two more FBOs  have joined the Paragon Network, Business Air at Denton Enterprise Airport (previously Denton Municipal Airport)/KDTO in North Texas, and Indy Jet at Indianapolis Regional Airport/KMQJ in Indiana, which they purchased in 2009.
Paragon Network is a collective of independent FBOs, which need to comply with a series of core standards. 
Business Air has been in operation for more than 15 years, and was recently praised by the City of Denton for its contribution to developing local business. NATA Safety 1st Certified line personnel, competitive fuel prices, no ramp fees and a range of passenger services are among its main selling points. 
Indy Jet purchased the full service FBO at Indianapolis Regional Airport in 2009, which has a recently renovated lobby and pilots' lounge, an executive conference room and a state-of-the-art flight planning room. Its heated hangar space is big enough to accommodate a Gulfstream 650 and Global Express. 
Business Air CEO Damon Ward said, "We couldn't be more pleased to be joining the Paragon Network. As Denton Airport's longest-standing FBO, we have embraced – and cared about – the same core standards since 2001. Namely, to provide a great flying experience for business and leisure travelers." 
Ryan Maxfield, general manager, Indy Jet, added, "I highly value the ability to tap into a decade's worth of FBO expertise and industry experience and share best practices, and will enjoy the opportunity for increased buying power." 
Chandrakant Hugar
, Director at Perfect Aviation Services, India reports that the company provided ground handling and other support services to an emergency humanitarian Spanish Air Force flight through India enroute to Nepal following the earthquake there which leve more than 3000 people dead. Pictured here are the crew members and Spanish embassy staff  to India during the flights stop at Delhi (VIDP).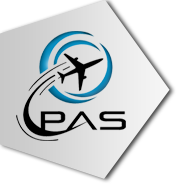 Photo: Spanish Air Force Crew & Perfect Aviation support team
Signature Flight Support has opened its newly constructed FBO and hangar facilities at Cleveland's Burke Lakefront Airport (BKL/KBKL), adjacent to its existing facility, which will be converted to tenant offices.
The Ohio campus spans four acres with a 6,000ft² executive FBO terminal and an 18,750ft² hangar featuring high efficiency lighting. The full service facility is a single story building with areas for flight planning, in flight catering and offices. Customer amenities include a high-end lobby area, executive conference room, bistro and coffee bar, pilots' lounge and snooze rooms. Secured parking for customer vehicles with easy access to the FBO rounds out the facility's amenities.
"This new FBO and hangar facilities demonstrate Signature Flight Support's commitment to provide world-class service at Burke Lakefront Airport," stated Maria Sastre, president and chief operating officer of Signature Flight Support.
"We are immensely proud to become part of the community and look forward to being a long-term partner of the airport."
"Burke Lakefront Airport is an important component of the Cleveland Airport System," said interim airport director Fred Szabo. "We're pleased that Signature has shown their commitment and confidence in Burke and helped us raise the level of service to our corporate customers."
Open just one year, FBO Riga has already received positive recognition.
In March 2016, FBO Riga became a prize holder of a yearly competition, Latvian Construction, winners of which were specified by results of a national contest. The competition jury marked FBO RIGA in two nominations – New Construction or Modernization — Logistics and Production Centre and – hangar FBO RIGA (the first prize), and New Construction — Public Facilities —boutique terminal of FBO RIGA (the third prize). The contest winning became possible due to combination of the newest construction technologies, unique art design of the boutique terminal, as well as importance of the object value for regional economy development.
In April 2016 FBO Riga was honored in Prague at the Sapphire Pegasus Business Aviation Award, becoming an absolute winner in Handler / Service Provider / FBO nomination and was recognized as the best FBO in Europe. Over 2000 professionals voted for the most prominent online. The jury deserves special attention: in included leaders of Association, which supported the Award – Dagmar Grossman, the founder of CEPA, Anna Serezhkina, the Executive Director of RUBAA, Fabio Gamba, the Director of EBAA, as well as know journalists who write about the industry.
Signature Flight Support
acquired the 200th FBO in its worldwide network, the company announced today. The BBA Aviation subsidiary began operations last week at the former Airborne Aviation facility at New Yorks Stewart International Airport, making it one of two FBOs there. This facility will become a fully branded Signature location offering the chain's TailWins & Signature Status benefit programs.

The location at the Metro New York reliever airport becomes the company's eighth FBO in the New York/New Jersey area, joining facilities at Teterboro, Westchester County/White Plains, Newark, Atlantic City, Syracuse, Trenton and Morristown. "Our long-standing, collaborative relationship with the Port Authority of New York/New Jersey is exemplary," said Signature president and COO Maria Sastre. "Signature has invested heavily in the two states & we have a long-term optimistic view for business & general aviation in New York & New Jersey."

"Today's announcement highlights the Port Authority's efforts to position the airport for growth while encouraging air service development beyond commercial & cargo," Stewart Airport general manager Ed Harrison. "We look forward to this continued partnership as it helps strengthen our airport's role as an economic driver that creates jobs for the region."
Ross Aviation has acquired the ownership & operation of 6 former Landmark Aviation FBOs, adding strategic locations to Avfuels branded network in Anchorage, Alaska (PANC); Fresno, Calif. (KFAT); Palm Springs, Calif. (KTRM); Scottsdale, Ariz. (KSDL); Washington, D.C. (KIAD); and White Plains, N.Y. (KHPN).


 
MAC Air Group opened its new FBO facility at Portland/KPWM, Maine, International Jetport late June. This builds on the 57-year-old company's aircraft charter and management service, aircraft sales, acquisition & leasing, aircraft maintenance, parts & avionics sales & repair.
Branded MAC Jets FBO, the new FBO complex is the only operation on the south side of the airport, allowing for easier access to major highways. Thus, it claims that customers can drive to downtown Portland in just seven minutes. The company's FBO is part of the Avfuel network.
Specializing in charter, sales & maintenance, MAC Air Group operates 18 jets & is an FBO customer itself, insight that it is using to provide good FBO service. "Our success is driven by our dedication to total customer satisfaction, our top priority along with safety" said Allyn Caruso, owner of parent company Maine Aviation. "As a three-generation family business, we're passionate about aviation & providing service that is second-to-none"

Canadian aircraft charter & management company Chartright Air Group opened its first FBO last week, at Kitchener, Region of Waterloo Int. Airport (CYKF), making it the second service provider located on the field.
Founded in 1987, & based at Toronto Pearson Int. but with facilities across the Canada, Chartright acquired a four-year-old, 50,000-sq-ft hangar at YKF last year and has since refurbished it as part of an FBO. The 5,000-sq-ft terminal has passenger & crew lounges & offices with on-site Canadian customs and immigration service is available 24/7 with advance notice.
The hangar can shelter aircraft up to a Boeing 757 & maintenance service is offered for aircraft from small bizjets to airliners.
The second Etihad Flight College Embraer 100E Phenom on delivery through Belfast International/EGAA, handled by Global Trek Aviation, en route Al Ain. Came in from KEF. A third one is due through shortly! Our thanks to Gordon Bingham, Global Trek Aviation for the info & photo.
Dublin Airport Passenger Security (Courtesy of Irish Air Letter, monthly journal):

The Editor-in-Chief of Air Transport World magazine, Karen Walker, posted a blog on the magazine's website relating her experiences on a multi-sector business trip to Europe, which included attendance at the IATA AGM in Dublin. With regard to her experience at Dublin Airport, she stated: "Security queues at all the European airports I visited or transited – London, Paris, Hamburg, Dublin and Barcelona – were short. Dublin wins the prize for friendliest security staff; I breezed through the screening process in maybe two minutes while smiling, cheerful officers assisted everyone with their bags". Well done to the DAA security personnel.

Oman Air
has selected Menzies Aviation, a division of Scottish firm John Menzies, as its partner in establishing a nationwide ground-handling presence.

Having signed a MOU this week, the parties will now undertake a period of due diligence and focus on completing all regulatory requirements.

The new joint-venture is expected to come online during the last quarter of the year and will operate at nine airports across Oman, including Oman Air's key Muscat hub.

Menzies already have 143 stations in its global network.


Sky Valet has completed the acquisition of 100% of the shares of JetBase, Portugal's leading FBO network. JetBase's 10 FBOs, situated at the main Portuguese airports Lisbon, Porto, Faro, Cascais and Beja, on the islands of Madeira, Azores and Cape Verde, and in central Africa in Mozambique and Angola, will now operate under the commercial name of Sky Valet.

This move follows on from the acquisition by Sky Valet in Q2 2015 of Gestair, Spain.



The addition of these new destinations consolidates Sky Valet's international expansion strategy, which aims to create a network of FBOs located in the most iconic areas. The company already provides ground-handling support services for VIP passengers, crew and aircraft at Madrid, Barcelona, Gerona, Valencia, La Coruna, Santiago de Compostela, Palma de Majorca, Ibiza and Malaga airports.

Dominique Thillaud, chairman of the management board of Aéroports de la Côte d'Azur (ACA) and Sky Valet, commented, "We are delighted with the addition of 10 new destinations, which fully fulfill the needs of our customers and our target to develop a consistent Sky Valet network. This acquisition allows us to expand our expertise across a new attractive area of the Iberian peninsula with a reach that even extends to Africa."
Moroccan Aviation Services MD Mohamed Outamrarht joined the business aviation community at EBACE 2016, the annual European Business Aviation Convention & Expo, in Geneva this week.
 
Mr. Outamrart  said "We are delighted to attend EBACE yet again, as it is Europes premier event and the annual meeting place for the European business aviation community. The convention brings together business leaders, government officials, manufacturers, flight department personnel and all manner of people involved in nearly every aspect of business aviation, so it is a vital point of personal contact with our clients and potential new customers.


We specialise in providing first class representation and supervision services to business, state, private and airline operators (passenger & cargo),  flying to Moroccan airports and aim to operate to the highest international standards of safety, security and efficiency in what is a very competitive environment.


We have been a client of Global FBO Consult for the last three years and their assistance has been invaluable in developing our business across Morocco"
       Joe McDermott, Global FBO Consult
         & Mohamed Outamrarht, MD, MAS
 
Dubai based Jetex has announced that is has secured a tender from the Moroccan National Airports Authority (ONDA) to establish five new FBOs, the first such facilities in the North African country. It has already begun private jet ground support at Casablanca Mohammed V International Airport, Marrakech Menara and Rabat-Salé, where Swissport was also chosen to provide handling services. At the seasonal destinations of Agadir-Al Massira, and Dakhla, Jetex was named as the exclusive ground services provider. Jetex will have on-site customs service at all five airports.
The Westchester County (N.Y.) board of legislators have unanimously approved a new 30 year lease for the Million Air FBO at Westchester County Airport, White Plains. The former franchise location, which was acquired in full by the parent company last March, had previously operated under a lease restriction limiting the weight of aircraft it could service on its ramp to 50,000 pounds, and in addition was not permitted to conduct refueling away from its ramp. Both restrictions were removed as part of the new lease on the 23 acre property, which goes into effect on June 1st.
The decision paves the way for the company to embark on a $40 million renovation project.
Jet Aviation has been awarded a 30 year lease for a 17 acre site to establish an FBO at Van Nuys Airport in Calif, USA. The lease was awarded by the City of Los Angeles. Jet Aviation will offer FBO services in an interim terminal once operational control has been granted by Los Angeles World Airports, which is expected in the next few months.
 
Jet Aviation has also initiated planning for its long term Van Nuys Airport FBO. The company will build a 10,000ft² LEED Silver-certified FBO terminal and two 40,000ft² hangars and associated back shop and office space to be completed by the end of 2018.
The full service FBO will offer domestic & international handling, complete line service, executive conference rooms, crew lounge, flight planning room & business center & 24/7 guarded entry to the airport and ramp.
In addition, Michael McDaniel has been appointed as the FBO director for Jet Aviation Van Nuys, reporting to John Langevin, VP of FBO operations North America. "We are delighted to expand our FBO network to include Van Nuys Airport & the West Coast market," said David Paddock, senior vice president and general manager, US aircraft services, Jet Aviation. "This expansion meets our customers' needs & we look forward to contributing to the local community."
The newest addition to Jet Aviation's global FBO network will be the company's eighth facility in the Americas.

Jetex announced a new fixed base operator (FBO) location in Marseille, France. Following the 2009 success of Jetex's first FBO in Paris Le Bourget, this new FBO in Marseille continues the company's progressive expansion throughout the region. The latest Jetex FBO location offers VIP travelers easy access to the Provence-Alpes-d'Azur region of France for the 2016 UEFA Europa League
Being the second largest French city with no Prior Permission Required (PPR) or other notable restrictions, Marseille is a top candidate to be our second FBO location in France," said Loic La Joye, Jetex FBO network manager.
Florida based Sheltair Aviation has given its FBO network in the Sunshine State a major boost with an announcement that it has purchased the Tampa International Jet Center, one of two FBOs at Tampa International Airport. "We are pleased to announce that we acquired Tampa International Jet Center, an award-winning operation with a highly commended customer service staff," said Sheltair chairman and CEO Jerry Holland. "We are genuinely excited about bringing their expertise and reputation into the Sheltair family. Strategically, this location and operation fits perfectly into our growth model and complements our network of FBOs."
For Sheltair, the addition represents its 17th location, spread across Florida, New York & Georgia. TIJC features a 14,000 sq ft terminal, 12,000 sq ft airside arrival/departure canopy and 108,000 sq ft of hangar space. Sheltair will continue the FBO's previously announced plan to add another $5.5M, 32,000-sq-ft hangar which is expected to open in mid-2017.

GateOne will welcome stakeholders to its newly-acquired FBO, Sphere One Aviation, at Cedar City Airport during a Grand Opening Event on Friday, April 22.
The event will bring together prominent members of the community, various heads of city departments, city council members, vendors, local aviators, business owners and more.
"We're excited to expand our reach into Cedar City, Utah," said GateOne CEO Thomas Mathew. "And with this expansion, we also plan to extend the offerings of Sphere One Aviation to provide comprehensive services to a wider range of aviation customers."
As the only FBO on the KCDC airfield, Sphere One Aviation offers its customers complete FBO services, charter flights, flight instruction, aircraft detailing, car rental, catering, flight schedules, and maintenance on single and twin-engine aircraft. Mathews plans to expand maintenance to turbo-prop aircraft and helicopters over time. In addition, Sphere One Aviation provides service for commercial airlines, as well as both U.S. and Canadian military aircraft.
Along with old-fashioned American hospitality, guests to Sphere One Aviation will enjoy the convenience of a large runway and fast and easy turns.
Pilots can now earn triple AVTRIP Points at Sphere One Aviation from April 15 through July 15.

FBO RIGA – Holder of Sapphire Pegasus Award in Handler / Service Provider / FBO Nomination as the Best FBO in Europe
On April the 8th, in Prague, the Czech Republic, the Sapphire Pegasus Business Aviation Award ceremony took place. The ceremony was held under a prestigious gala-dinner at Boscolo Hotel restaurant.
The Award is organized under support of the Central European Private Aviation Association CEPA, the Russian United Business Aviation Association RUBAA, the European Business Aviation Association EBAA.
The selection of nominates was totally open: in patterns of the announced categories, any corresponding company could participate. The winners were specified by a competent jury and on-line voting on the award dedicated web site.
FBO RIGA became an absolute leader in Handler / service Provider / FBO nomination receiving the first prize and becoming the best FBO in Europe.
Roman Starkov, the founder and co-owner of the company, received the award on behalf of Flight Consulting Group, which comprises FBO RIGA.
"We are delighted to receive the Pegasus. We have been working at Riga International Airport since 2000 and in 2015 there was opened our new business aviation center FBO RIGA, consisting of a high technology hangar and a boutique terminal FBO RIGA. Already during the first months we have shown a stable result and for us the Sapphire Pegasus is another confirmation of our success. Nevertheless, we will not stop at the level achieved, the award for us is a reason to move forward and develop further!"
The award was introduced for the first time, but the ceremony was organized at top level and selection of winners was absolutely objective. Over 2000 professionals voted for the best in online voting. The jury is worth of special attention – among its members are Dagmar Grossman (Founder of CEPA), Anna Serezhkina (Executive Director of RUBAA), Fabio Gamba (CEO of EBAA) as well as know journalists of the industry.
 "For FBO RIGA the receipt of the Sapphire Pegasus is an important event and a new stage of recognition at the market as a leader of service provision to companies and passengers of business aviation. It is important that the award is an international one, and companies from Europe and Russia participated. This reflects the high level of interaction between the markets and importance of collaboration", underlined Leonid Gorodnitsky, Flight Consulting Group co-owner.

About Flight Consulting Group:
Flight Consulting Group offers complex solutions for ground handling of business jets, flight support, organization of private flights, sales and purchase of aircraft and aviation consulting. During 15 years of performance Flight Consulting Group has served in total over 80 000 business aviation flights in 125 countries and 2500 airports. Regular service is provided to more than 90 aircraft. The holding employs more than 70 highly qualified specialists. Latvian citizens Mr. Roman Starkov and Mr. Leonid Gorodnitsky own Flight Consulting Group.
Flight Consulting Group comprises the following enterprises: FCG OPS – the greatest
In the Baltic States certified 24/7 dispatching center; travel agency JET TRAVEL, specialized on services for crew members; FCG Aviation Development, expert in design and development of business aviation airport infrastructure; FBO RIGA, business aviation center operator at Riga International Airport and certified aircraft, passenger and crew handler.
Flight Consulting Group is also a developer of a unique software FCG ATOM (Air Traffic Order Management), which comprises different functions allowing to joint performance of all holding divisions, as well as partners and clients.
Flight Consulting Group is a member of the European Business Aviation Association (EBAA), the International Air Transport Association (IATA), the National Business Aviation Association (NBAA), the Russian United Business Aviation Association (RUBAA).
Skylink Services, the lone ground handling service provider for business aircraft at Cyprus's Larnaca Int./LCLK, became the 52nd Diamond Service member of the Air Elite Network, an international group of FBOs established in 2011 from the remnants of the Avitat network. Skylink's 17,000 sq ft facility is open 24/7 & features a spacious lounge that can accommodate 60 pax, refreshments, a private meeting room with media & visual equipment, complimentary Wi-Fi access & car rental.
A separate crew rest area & briefing facility with flight planning & WX services. The FBO also offers on-site CIQ, along with aircraft refueling, landing & overflight permits. It operates a fleet of Mercedes & BMWs for executive transportation. The Cyprus government selected Skylink to construct & operate the airport's head-of-state lounge facility, which is reserved for visiting dignitaries.
The Air Elite Network is part of the U.S.based World Fuel Services group. 
World Fuel Services and Deer Jet Group expanded their eight-year relationship by signing a memorandum of understanding (MoU) at ABACE today for the former to provide global aviation support solutions for Deer Jet's 8 FBOs in China and business aircraft handling subsidiary Honor Aviation.
Under the agreement, World Fuel Services will allow Deer Jet FBOs & Honor Aviation to accept its Avcard charge card for payment. More than 30,000 aircraft operators & pilots use Avcard worldwide for aircraft purchases such as fuel, ground handling & maintenance. Avcard is accepted at more than 7,600 locations in more than 190 countries.
The agreement also covers World Fuel/Colt trip support's promotion & designation of Honor Aviation as a preferred ground handler & aircraft cleaning service. This includes Colt contract fueling at Honor Aviation. As such, aircraft operators will have local support from World Fuel/Colt's Shanghai office & access to pricing at more than 3,000 locations worldwide. World Fuel's Shanghai is staffed with employees with local expertise & knowledge to support regional business aviation needs.
In addition, the two organizations will work together to explore opportunities to expand & improve Deer Jet's FBO network. These efforts include support of Deer Jet FBO's application for membership in World Fuel's Air Elite Network of "exceptional" FBOs.
Flight Consulting Group
creates and maintains traditions and this year for the second time organizes the Euro-2016 forecast contest for its business aviation colleagues – its own competition for aviation professionals.
The 15th
UEFA European Football Championships will take place in summer 2016 in 10 cities of France with a final in Paris.
The contest will be available online – starting April 1, Flight Consulting Group Launches a special web-site www.fcg.aero/euro2016 , where it will be possible to make a football match game forecast and win points. The winner will be decided by the total of points.
The most successful participants will receive prizes: iPad will be delivered to the contest winner, Euro-2016 ball to the second place holder and championship shirt will be the third prize.
The table of results will be conducted online.
In 2014, the forecast contest was organized in conjunction with World Football Championship in Brazil. In the result of a tough struggle, winners were decided and awarded: Air Support (Denmark), airBaltic (Latvia), Avjet Routing (UAE), Euro Jet (Czech Republic), Baltic Business Aviation Services (Latvia), Hadid International Services (Syria).
In total representatives of 67 companies from 31 country participated making the contest indeed international.
Flight Consulting Group invites everyone to take part in the contest and calls to actively practice sports!
About Flight Consulting Group:
The Holding company Flight Consulting Group is founded in 2000 and
offers complex solutions for ground handling of business jets, flight support, organization of private flights, sales and purchase of aircraft and aviation consulting.
The Holding comprises: FBO RIGA, a certified ground handler and operator of business aviation complex at Riga International Airport; FCG OPS, a certified European 24/7 operational and dispatching center; travel agency JET TRAVEL; specialized on services for crew members; 
FCG Aviation Development, expert in design and development of business aviation airport infrastructure.
Flight Consulting Group
is also the developer of software for OCC, FBOs and their clients. Company's flagman product is FCG ATOM system (Air Traffic Order Management), which comprises functions of ERP, CRM, Flight Planning and Business Analytics.
Latvian citizens Mr. Roman Starkov and Mr. Leonid Gorodnitsky own Flight Consulting Group.
Astra Aviation has expanded its presence in Africa with the addition of a new location at Harare International Airport. The new location which became operational in January is being managed by Zimbabwe-born aviator Corrina Pickard. The facility currently employs three staff and marks Astra Aviation's nineth location in its network.
The airport is a popular hub for air and road transfers to many regional destinations in addition to being a centre for imports and exports for Zimbabwe.
It is anticipated that the location will also serve as a regional hub for air ambulance flights as well as meeting the needs of tourist passengers staying in area's popular game lodges and resorts. This facility will enable passengers to be flown in from unimproved air strips, to then transfer on to larger jets for international flights, or to medevac aircraft.
Astra Aviation's new location also offers available hangar space through its partner Southern Skies Aviation. The hangar, which measures 2,656 sqm can house four Beech King Air 200's, or one Beech 1900C, with additional parking on the private ramp outside for seven King Air's.
 
Astra Aviation will be providing meet and assist services as part of a concierge style service for both business and tourist visitors to Zimbabwe. This portfolio of services will include airport transfers, airline and hotel bookings, tourist services into game lodges and Victoria Falls, airport lounge access, security services and business support services to new investors into Zimbabwe in addition to the airport meet and assist services.
Astra Aviation sees an opportunity in positioning itself close to popular tourist attractions as Africa prepares to develop the world's fastest growing travel and tourism market over the next 10 years according to the World Travel and Tourism Council (WTTC).
Commenting, Phil Eyre, managing director of Astra Aviation, adds, "We are very pleased to expand our presence in Harare, Zimbabwe and Corrina Pickard is a highly capable and experienced partner to manage the business.  Zimbabwe is somewhere that I have always wanted an office as it was the first African country I fell in love with back in 1990. I have seen an opportunity to serve the tourist sector which is starting to recover despite the fluctuations of the Zimbabwean economy and we want to be ready for when the rest of the economy recovers." 
Executive Sky Flight Support (ESFS) has partnered with local ground handler Smart Aviation to offer FBO services at Cairo International. "Egypt is the 29th biggest country in the world" said Rushdi Zakaria, CEO of Smart Aviation, which also provides ground handling at 10 other airports in Egypt as well as aircraft charter & air ambulance services. 

"We are really proud to announce our strategic partnership with Smart Aviation to start our FBO service in a great country like Egypt," noted ESFS CEO Caled Iccaoui. "We consider this partnership as a humble start with impressive announcements to follow later."
A senior group of executives from Avfuel Corporation has described Woodgate Aviation's new 33,000 sq ft hangar in Northern Ireland as 'an outstanding statement of quality and confidence' in the future.
On their first visit to the state-of-the-art hangar at Belfast International Airport, the Avfuel executives were given a guided tour of the new facility which is already utilising all available floorspace.
Woodgate recently joined the Avfuel Network which it sees as strategically important as it handles increased levels of traffic.
The Avfuel group was made up of Joel Hirst, Vice President Sales; Jon Boyle, Vice President Contract Fuel and Ryan Hogg, Operations Manager. They were briefed by Woodgate General Manager, David Shaw, who said the partnership with Avfuel completed an important part of the company's development plan.
Afterwards, Mr Hirst said: "My colleagues and I were hugely impressed. Everything at the hangar makes a statement about quality and a commitment to the customer.
"From the Terrazo flooring, to the luxurious washrooms, crew facilities and environmentally-friendly, energy-efficient measures, this hangar ticks all the boxes. It is an outstanding statement of quality and confidence in the future, and we will be right alongside this progressive company to help it expand and grow."
Mr Shaw said: "Since becoming fully operational at the hangar, we've seen an increase in business right across all of our disciplines including charter, contract, aircraft management, handling, maintenance and parts.

"We were delighted that Avfuel Corporation took the time to visit us. We talk with some enthusiasm about what we have – the only hangar on the airfield – but it's only when people see it at first hand that they appreciate what we've done, and what we want to achieve."
 
Left to Right: Jon Boyle, David Shaw, Joel Hirst, Ryan Hogg.
 Weston Aviation has appointed Eddie Allison as Commercial Director, taking responsibility for the growth and development of the company's five UK and Ireland FBO locations and business aviation services. With over 30 years background in business aviation and airport management, Eddie brings to the company extensive knowledge and experience from previous director and management roles with Prestwick Airport, Ocean Sky, RSS Aviation and Landmark Aviation.
Commenting on the appointment, CEO of Weston Aviation, Nick Weston said "I am delighted that Eddie has joined the company and to have someone of his calibre joining our senior management team. This is an exciting appointment for us as we continue to grow and develop our FBO network and range of aviation services within our current five locations".
Weston Aviation is the second largest chain of FBO operations in the UK and Ireland in terms of locations. In September 2015, Weston Aviation opened its first international Business Aviation Centre in Cork, Ireland, taking the company into Europe. Formed in 1995, Weston Aviation now has FBO locations at Robin Hood Airport Doncaster Sheffield, Durham Tees Valley Airport, Humberside Airport and Newquay Cornwall Airport in addition to Cork Airport.
 
03MAR: TOLUCA, MEXICO - 
Universal Aviation Mexico
, a joint venture between Avemex & Universal Weather & Aviation Inc. to provide ground support throughout Mexico, announced the completion of the renovation of their co-branded FBO at Toluca International /MMTO.
 Universals' location in Toluca is also one of the longest-running FBOs at the airport, first established in the early 1990s.
"Throughout our Universal Aviation ground support network, our goal is to exceed our clients' expectations every time they land," said Adolfo Aragon, Vice President, Latin American and Caribbean, Universal®. "With our Toluca FBO being both a high-traffic destination and one of the cornerstone locations in our global network, it was important to make a significant reinvestment here with our long-time partner, Avemex, in order to provide the highest level of amenities and features for our clients."
The facility includes a 16,384 square-foot FBO, three direct ramp access points from taxiways, 135,000 square feet of ramp space and a controlled private parking lot for clients. It also features a 16,640 square-foot maintenance hangar, and three overnight hangars (92,000 square-feet) with controlled hangar and ramp access with CCD cameras and biometrix fingerprint scanners.
Yelvington Jet Aviation, located at Daytona Beach International Airport (KDAB), became an official member of the Paragon Network on March 1. 
Yelvington Jet Aviation opened the doors of their premier full-service FBO in July of 1998 after servicing aircraft since its incorporation in 1990. This facility is located adjacent to the main runway 7L/25R. Yelvington Jet Aviation offers five acres of ramp space, 36,000 square feet of insulated hangar space and 27,000 square feet of office space.
Louisville, Kentucky based aircraft sales and aviation services specialist Globalair.com and Irelands' Global FBO Consult have teamed up to offer FBOs, ground handling services and airports unique information on marketing, media and public relations, competitor traffic analysis, strategic partnership negotiations, business intelligence and all other related topics via targeted articles to be written by Global FBO Consult and broadcast by Globalair.com

Neosha Miller, Director of Sales for West Coast & International Markets at Globalair.com stated "We are delighted to share Global FBO Consult's fresh ideas and experiences with FBOs and airports as they have a real understanding of what difficulties and trends affect the industry"
Senior Consultant at Global FBO Consult, Joe McDermott added "We are very pleased to have this opportunity to offer our services via Globalair.com. By sharing the information in the articles the FBO & business airport industry will benefit the most, and I believe it will strengthen the profile of both our organizations"
With over 150,000 unique visitors each month and over 20 years of experience, GlobalAir.com continues to connect and support the aviation industry worldwide. From the Aircraft Exchange listing thousands of aircraft for sale or lease, the Airport Resource Center (ARC) that displays U.S. airport data and fuel prices on over 3200 FBOs, to the Aviation Directory's thousands of aviation service companies and Aviation Events around the world, GlobalAir.com offers clients and online visitors one of the largest aviation resources in the world. Last year, GlobalAIr.com in an effort to support the future of aviation, launched the Calvin L. Carrithers Aviation Scholarship program to support selected student's tuition funding when enrolling in an accredited University aviation program. 
For more information regarding GlobalAir.com, visit www.globalair.com, e-mail webmaster@globalair.com, or call 001-888-236-4309 to speak with a member of our outstanding customer support team!


12Feb:

Naples Is the First of Several Planned Flexjet-Exclusive Private Terminals
New Facility Offers Enhanced Amenities for Owners Traveling to and from Florida
Open House for Current and Prospective Flexjet Owners Set for February 15
CLEVELAND, OH February 12, 2016 – Flexjet LLC, offering travelers access to the world's most luxurious fleet of private jets, today officially announced the opening of its first Flexjet-exclusive private terminal. The facility, at Naples Municipal Airport in Naples, Florida, will be used by Flexjet Owners flying in and out of the Southwestern Florida region. To celebrate the facility's official opening, Flexjet will host an open house for current and prospective Owners on the Presidents' Day Holiday weekend (February 15, 2016).
Historically, this is one of Flexjet's busiest travel periods in and out of the Naples area, among Florida's fastest-growing regions and most popular destinations. The event will allow current and prospective Owners to experience first-hand the enhanced travel experience as Flexjet opens similar facilities around the country.
The opening of Flexjet's Naples private terminal is the first of several planned Flexjet-exclusive private terminals at airports where it experiences the greatest demand. Following Naples, the next Flexjet-exclusive private terminal will open later this year at Westchester County Airport, serving the substantial concentration of Flexjet Owners who live north of New York City in the suburban counties of Westchester, New York and Fairfield, Connecticut.
A network of private terminals became increasingly necessary to accommodate Flexjet's growing fleet of large-cabin aircraft including the Gulfstream G450 and the Bombardier Global Express. In addition, these private terminals punctuate the premium comfort and customization provided through Red Label by Flexjet. Red Label simulates a private flying experience that is as rewarding and empowering as owning one's own aircraft, bridging the gap between traditional fractional ownership programs and whole-aircraft ownership.
"Since the soft opening of Flexjet's Naples private terminal last fall, hundreds of Flexjet flights have brought our Owners through the facility," said Flexjet Vice President of Owner Services Megan Wolf. "Our Owners' positive feedback makes it clear that our first private terminal, complemented by our innovative Red Label offering, has taken the fractional private jet flying experience from extraordinary to incomparable."
The Flexjet-exclusive private terminal at Naples offers:
Sheltered and shaded parking facilities, complete with an area to detail Owner vehicles while they are away
Onsite Owner Experience representatives who can facilitate all Owner needs and assist with current or future flights
Conference rooms, private work spaces and Wi-Fi Internet access
Feb 10: NAS-ExecuJet, a partnership between ExecuJet Middle East and National Air Services (NAS Holding), is expanding its FBO services in the Kingdom of Saudi Arabia with the opening of an additional FBO facility in the Royal Terminal at King Khalid International Airport, Riyadh, on 10 February 2016.
The FBO expansion at the Royal Terminal, utilised by royalty, government dignitaries and VVIPs, is in addition to the existing FBO services provided in the airport's Private Aviation Terminal. To facilitate this expansion, NAS-ExecuJet has acquired a full set of ground support equipment to the value of600,000 USD and will increase its highly trained team from 25 to 34.
Nader Al Hakim, Acting FBO Manager, NAS-ExecuJet, says: "This is an exciting development for NAS-ExecuJet and is in keeping with our plans for growth in the Kingdom. We will now be able to support significantly more flight movements at the Royal Terminal each year and look forward to welcoming our existing customers, as well as new customers, to the enhanced facility."
Gama Aviation have received approval for a 350,000 sq ft expansion project at Sharjah/SHJ in the UAE, following the addition of ramp space in Q3 2015 to accommodate more large-cabin business aircraft. The project was greenlighted this week by Sheikh Sultan III bin Muhammad Al-Qasimi, ruler of Sharjah, is designed to meet the needs of the Middle East business aviation market which is projected to grow by 7% annually over the next decade.
The project will entail 108,000 sq ft in new facilities including two hangars, office space and an FBO terminal complete with a security area as well as  passenger & pilot lounges. It will also provide 226,000 sq ft aircraft parking space.
Construction will start later this year and is expected to be completed in the Q3 or Q4 of 2017. Gama currently provides FBO & MRO services at Sharjah. Globally, the company offers engineering design, aircraft management & charter operations.
FEB17: Woodgate Aviation is joining the Avfuel network operating out of its new hangar and office complex at Belfast International Airport. Ahead of its official opening, the hangar is already functioning at capacity, accommodating a variety of aircraft and carrying out maintenance work.



"Our hangar will allow us to welcome more customers and our partnership with Avfuel will help us to support their needs," said David Shaw, general manager of Woodgate Aviation. "We're eager to handle the increase in traffic with exceptional service."

The new, 33,000 square foot hangar is an environmentally friendly, energy-efficient facility, featuring long hangar doors, which operate on hydraulics. The new hangar is complete with office and reception areas, totaling a  £2 million private investment that advances Belfast International Airport's wider vision of development.
TAC Air at Bradley, Hartford, CT, KBDL - New Hangar
Large enough to accommodate aircraft up to G650 or Global 7000
Artist's rendering of the new TAC Air BDL Hangar, opening July 2016
ExecuJet has increased its presence in Germany with the purchase of the European Business Aviation Services FBO, the largest private aviation services provider at Munich International Airport. This latest acquisition gives the Luxaviation Group subsidiary its second location in Germany, joining the company's FBO at Berlin Schoenefeld & its 20th worldwide. Another Luxaviation FBO in Brussels,  Abelag will also soon be rebranded under the ExecuJet name, bringing the ExecuJet-branded FBOs to 21.
"We are pleased that ExecuJet has further strengthened its presence in a key region within Europe" said Patrick Hansen, CEO of the Luxaviation Group, which is also the world's second largest corporate aircraft operator. "We look forward to welcoming our customers to the new FBO"
Signature Flight Support had its grand opening of its newest FBO, at Mineta San Jose International Airport (KSJC) in the heart of Silicon Valley. Claimed to be the world's largest FBO, the facility is built on 29 acres, for which SFS holds a 50 year lease. There are 18.5 acres of ramp space which will be pressed into service in less than two weeks as visitors begin flying in for Super Bowl 50 in nearby San Francisco, including the team airplanes for the Carolina Panthers & Denver Broncos and an estimated 150 additional business aircraft.
The new facility has seven hangars totaling 240,000 sq ft, one of which (at 60,000 sq ft) is built to house two Boeing 767s. In addition to a spacious atrium lobby, the FBO offers 10,000 sq ft of office space, a dedicated fuel farm, two conference rooms, two quiet rooms and lounges & a flight planning area for pilots. The design of the "circuit garden" outdoor seating area adjacent to the lobby mimics shapes of an integrated circuit, acknowledging the Silicon Valley connection.
This is Signature's first FBO that it has built on empty ground, the area was used for long-term parking & it opened for transient traffic last November. "This is a culmination of many years of Signature trying to be in Silicon Valley," said Signature president and COO Maria Sastre.

Ireland based volunteer group Follow Me-Aircraft Marshallers held their 2016 Pre-Season briefing at the Stephens Green Hibernian Club, Dublin, late January, sponsored by Jim O'Sullivan & Exchequer Aircraft Leasing. Also supporting the event was Dave Scully (Irish Business Aviation Association)
 
During the evening the 2016 season events list to date was disclosed, eleven so far, very high for so early in the year. At home Birr, Foynes/Brittas House, Limetree & Weston Special Day of Flying are just some of the confirmed events. In the UK the group has been invited to support the North Weald Marshallers with the Air Britain Fly-In. A return to join our colleagues from the Commemorative Air Force Marshallers Detachment & the Lone Star Flight Museum Marshallers at Ellington Field/Johnson Space Center, Texas for Wings Over Houston Air Show will round the year off. 
 
The Spring recurrent training schedule was confirmed as well as nominees for the Heli-Ops courses. A new marshaller was welcomed to the group, Sean Cronin who is Ground Operations Supervisor with South Aer FBO, Cork. Sean is the groups second man based out of the Southern Capitol. Paul Daly has been with Follow Me-Aircraft Marshallers since 2011 & is Station Manager with Weston Aviation, Cork.
 
The evening ended with a toast to the memory of our fallen friend Joe "Jag" Gallagher who's dry wit was especially missed!
 
Follow Me-Aircraft Marshallers are sponsored by Exchequer Aircraft Leasing, Global FBO Consult & Simtech Aviation.

New sponsors are always welcome. 
http://www.marshall-follow.me/page3.php
Universal Aviation, the ground support division of Universal Weather and Aviation, Inc., has announced a new global certification program designed to recognize and distinguish ground handlers around the world which have proven to meet the network's stringent standards for safety, regulatory compliance, and customer service.
"The Universal Aviation® Certified program is designed to be an extension of our global ground support network and Global Community and will only be offered to the very best of our preferred ground handling partners, which have demonstrated that they share our core values and commitment to exceeding our clients' expectations on the ground," said Jonathan Howells, Senior Vice President, International, Universal.
"When our clients operate to a Universal Aviation Certified location, even in remote locales, they can have confidence that they will receive the same level of service and commitment that they would at a Universal Aviation location."

Aviation Business Strategies Group (ABSG) has released the results of its annual fuel sales survey & forecast. According to the FBO consultancy's principals, John Enticknap and Ron Jackson, based on the survey results, 54% of service providers in the U.S.A. reported an increase in fuel sales last year compared with 2014. That continues a trend over the past several years, with 49% noting an increase in 2014 & 43% in 2013.
"This is the first time since we started the survey that more than 50% of the respondents experienced an increase in fuel sales over the previous year," noted Enticknap. "Although the benchmark numbers show a positive trend, nearly 30% of the FBOs participating in our recent survey had a decrease in sales. This is still a fractured marketplace that is showing some positive signs of recovery." Looking ahead, more than 90% of the respondents to the survey said they expect to see the same or increased fuel sales this year compared to 2015, Jackson said. "If this forecast holds up, 2016 could prove to be a watershed year for the industry."

Lux Air Jet Centers, located at Phoenix-Goodyear Airport (KGYR), became an official member of the Paragon Network on January 1st, 2016.
Lux Air Jet Centers has been the Phoenix-Goodyear Airport full service FBO since 2007. Lux Air Goodyear offers a full range of ground support assistance for all types of aircraft, including heavy transports. Their experienced customer service representatives and highly trained line staff are known for providing only the highest level of customer service. This general aviation hub for the rapidly growing Phoenix West Valley is located just minutes from the Phoenix International Raceway where NASCAR hosts two events each year and just a short 30-minute drive to downtown Phoenix and Scottsdale. They are the preferred FBO for major sporting events in the Phoenix area.
In July 2015, Lux Air Jet Centers broke ground on a new corporate hangar and FBO facility. The project is scheduled for completion in Spring 2016 and will include three hangars totaling 37,500 square feet, a 10,000 square foot luxury FBO facility, 18,000 square feet of office space, and an on-site restaurant. The state-of-the-art facility will allow them to house additional tenants and support the influx of private and corporate aircraft that fly into their airport.
"The addition of Lux Air Jet Centers to the Paragon Network is a great start to 2016," stated Mike Delk, president of Paragon Aviation Group. "We look forward to working with them and are excited to have a Phoenix-area location in our elite network of independent FBOs."

Gama Aviation have announce the conditional acquisition of Aviation Beauport Ltd; the privately owned Jersey based business. The acquisition of Beauport is conditional upon approval from the Jersey Competition Authority which is expected to complete by the end of February 2016.

Aviation Beauport has been operating since 1969 and has established itself as the only premier aircraft service provider in the Channel Islands. It provides a suite of business aviation services including aircraft charter, FBO services as well as having four aircraft currently under management.
<< All categories